Re: Lumberjanes, obviously.
PS, I love that LUMBERJANES is selling out everywhere!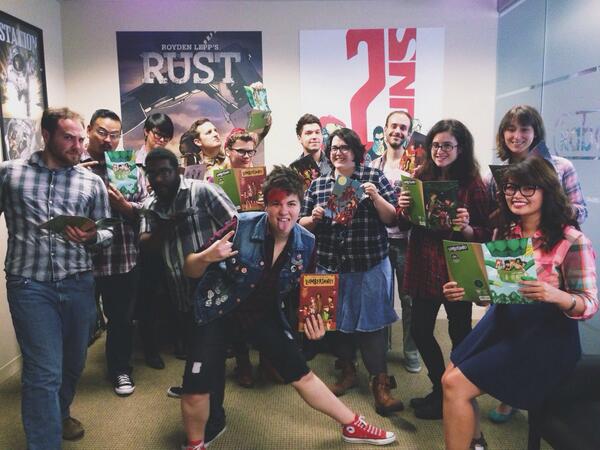 If you're interested in finding it at a local shop, www.findacomicshop.com.
If you're interested in it digitally, get it at comixology.
Or if you're interested in print copies arriving at your door step, get it from BOOM!
nerdburger reblogged this from chrissypedia and added:

I watched Bee And Puppycat for the first time yesterday. I am now obsessed.